Greg Harrelson - Realtor and President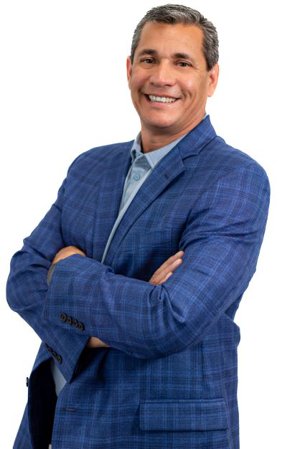 Greg Harrelson
Email: Greg@C21Harrelson.com
Cell Number: (843) 457-7816
Toll Free Number: (888) 874-2121
Office Number: (843) 903-3550
Join him on Facebook!

Greg Harrelson has been selling Real Estate full time for over 20 years, and has helped more than two thousand clients buy and sell homes in the Myrtle Beach area. Greg's team has consistently been ranked the #1 Sales Team in Myrtle Beach since its inception.
He is in the top 1% of all Realtors nationwide and is professionally trained by one of the nation's top coaching organizations. This keeps the team 100% focused on the real estate business and allows for consistent market condition updates. Greg and his support staff have developed a comprehensive system to maintain excellent service and client communication. They truly believe this will be your "Best Real Estate Experience."
Greg Harrelson leads the Top Real Estate Company in our market.
*****
Sell Your Home with my Easy Exit Listing Agreement Guarantee:
Greg Harrelson and The Harrelson Group will sell over 1000 homes this year, which is over $150 Million Dollars in real estate! We are the #1 Real Estate Office in the Myrtle Beach market and ranked at the top of the country for per agent production.
I don't tell you this to impress you, but instead to impress upon you that our systems flat out work!
Thanks to my 20+ years experience and an active approach to selling real estate, you can count on me to attract the most showings, sell your home in less time and successfully negotiate the highest price possible.
What's Your Biggest Fear When Listing Your Home with a Realtor?
Unlike any other Realtor in Myrtle Beach, my exclusive ONE-DAY LISTING GUARANTEE allows you to fire us at any time if you're not happy with our services.
If you're like most sellers, you worry about being locked into a lengthy multi-month listing agreement with a less-than-competent real estate agent, costing your home or condo valuable time and exposure on the market. You can now relax. We take the risk and fear out of selling your property with a real estate agent.
I will NOT lock you into a 12-month contract or even a 6-month contract. If you are not completely satisfied with my services and marketing strategy, after just 24 hours, just FIRE ME! That means if you don't think that working with me and my sales team is your best option, just contact me and tell me to take a hike!
After talking with me, I think you will feel confident that I have the most aggressive marketing program in all of Myrtle Beach and the surrounding areas!
It's simple:
You can cancel your listing literally the next day if you so choose, if not it's a day-to-day contract.
You can relax, knowing you won't be locked into a lengthy contract.
You will enjoy the highest caliber of service from professionals confident enough to make this offer.
We have a lot of confidence in our communications and our ability to get properties sold. We believe that if you're unhappy with the level of service you receive for any reason, you should have the power to fire your agent.
It takes a strong belief in the quality of our service to make this kind of offer, and we are proud to make it, as our company never settles for anything less than the highest professional standards. We're so confident that you will be happy with our service and results that we put it in writing – we always stand behind our service.
If you would like to discuss your property and a marketing plan that will get it sold then please give me a call.
Greg Harrelson
843-457-7816